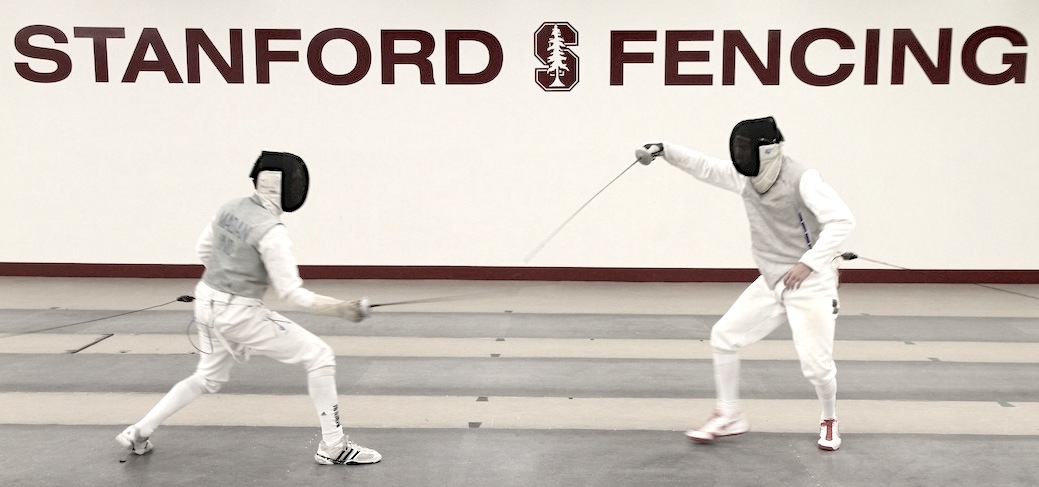 Welcome to the Stanford Fencing Association
The Stanford Fencing Association supports and promotes the sport of fencing, a tradition at Stanford University since 1891. This organization is comprised of representatives from the Stanford Varsity team, Stanford Varsity alumni and their families. We also welcome club members and their families, and the international fencing community. Contact us today for information about how you can become involved.
The sport of fencing has a long and impressive history at Stanford University. It is currently one of the top-ranked collegiate programs in the United States, having placed in the top 10 fencing programs in the country for many years. Stanford fencers have routinely competed in the NCAA Championships, and many have fenced internationally representing the United States. Since the completion of the new athletic facility in 2005, Stanford has hosted the NCAA Qualifiers and other tournaments on the collegiate circuit. Since 1995, Stanford Fencing has contributed to the university's prestigious attainment of the Director's Cup, awarded to the collegiate athletic program with the greatest number of Top 10 sports teams in the country.
Today, the Stanford Fencing Association continues to unite the network of athletes, alumni, parents, and other supporters of the sport of fencing at Stanford University.
This site is being updated. Please visit the site again soon.